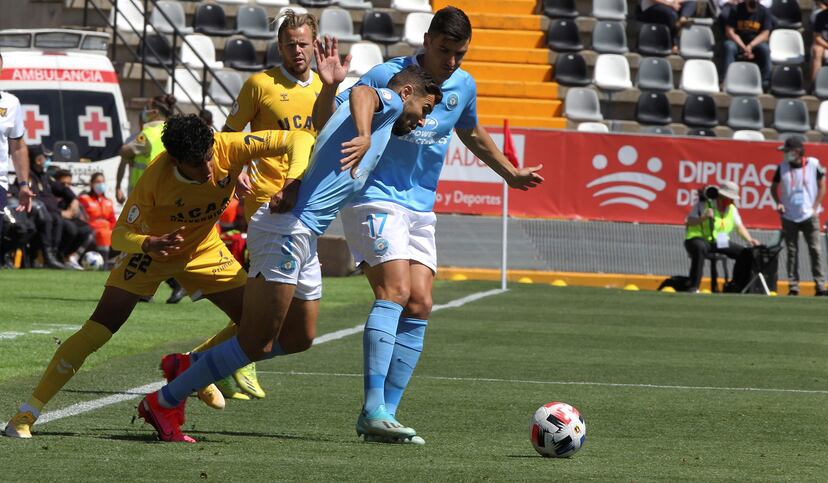 UD Ibiza has become the third team to be promoted to LaLiga SmartBank after defeating UCAM Murcia (1-0) in the third final for promotion to the Second Division, in a match played at the Nuevo Vivero de Badajoz. A penalty goal by Ekain in the 70th minute allows the Balearic Islands to have two teams in the highest categories of Spanish football. One is Real Mallorca, recently promoted to LaLiga Santander, and another is UD Ibiza.
In this way, the Ibizan team accompanies Real Sociedad B and Amorebieta, who achieved promotion this Saturday, waiting for what Burgos and Athletic B do, who play this Sunday at 8:00 p.m. The winner of this last final will complete the quartet of new teams in Second Division A. UD Ibiza beat a classic like UCAM Murcia in the qualifying rounds for promotion to the second category of Spanish football after eliminating Castilla in the semifinals. Meanwhile, UCAM, led by José María Salmerón, had beaten Barcelona B on penalties in the previous phase.
UD Ibiza is a recently created team, re-founded by Amadeo Salvo, former president of Valencia, in 2015 and from a regional category. In six years, therefore, he has moved from that category to a historic promotion to the Second Division. This season, they achieved first place in their group in the regular phase and have been chaining victories until achieving this historic promotion to Second. The team is trained by Juan Carlos Carcedo, who thus achieves his first success as a solo coach after working for many years alongside Unai Emery, to whom he was second and right hand at Valencia, Sevilla, PSG and Arsenal .
In the Balearic team footballers like Javi Lara militate, with an extensive career in various First and Second Division teams. Last season, UD Ibiza, led by Pablo Alfaro, was second classified and played the qualifiers for promotion to Second, being eliminated by Cornellá in the quarterfinals. In that same course, the Balearic team made it very difficult for Barcelona, ​​who could only eliminate the islanders in the 1/16 of the Cup with two last goals from Griezmann (1-2). In these six years of life, UD Ibiza was also trained by illustrious names in Spanish football such as goalkeeper Andrés Palop.
This Sunday the last final for the promotion to the SmartBank League between Burgos and Athletic B.
You can follow SPORTS in Facebook Y Twitter, or sign up here to receive our weekly newsletter.