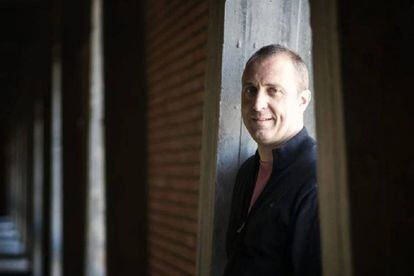 Life at the Palau is different from that at the Camp Nou. Barcelona football fans meet and coexist in the stadium, who can be rivals in basketball, handball, roller hockey or futsal when they meet at the Blaugrana. Not all the presidents have known how to be in both places, even though it is known that one of the characteristics of FC Barcelona is a multisport nature that also embraces non-professional sections.
Barça's politics have often been controversial due to their relations with the other clubs in Catalonia. Sometimes Barcelona is accused of wanting to cover the country's sport and not let any rival grow in the same way that many entities are aware that their survival depends on the deals they make with Barcelona through transfers or transfers . Barcelona's competitiveness has increased so much that even the Spanish championships seem little to him and it is especially necessary to win the Champions League.
The challenge calls for an unequivocal roadmap and it is therefore understandable that each directive has its own based on an ideological and professional profile that is already sensed in the electoral campaign, as has been the case of Joan Laporta. All the presidents have their positions of trust and the current one already gave signs of his commitment to Juan Carlos Navarro, Eric Masip, Gaby Cairo and Xavier Budó. Now it is known that Budó is the sports director and Xavier O'Callaghan will be the sports manager of handball, hockey and futsal while Cairo will take charge of non-professional sports and intervene in hockey.
So many novelties have meant the departure, for the moment, of coaches such as Xavier Pascual (handball) and Andreu Plaza (futsal) and of different sports directors or section managers: David Barrufet (handball), Toni Miró (hockey), Txus Lahoz ( futsal) or Nacho Rodríguez (basketball). Not all deserve the same assessment and there would hardly be consensus on the criteria applied for changes, in any case always respectable; it is logical and natural that each board of directors implements its program. What should not be negotiable on the other hand is that the goodbye of those affected is respectful and grateful, and not official, as it usually happens at Barça.
The different directives, on the one hand, have lacked general sensitivity and, on the other, they have sinned of lack of greatness with those figures who transcend and deserve particular gratitude for being club people, patrimony of the entity above any board, experienced professionals with great influence in the active Catalan, Spanish and foreign organizations that capitalize on Barça. There are cases and cases, some debatable – I have a soft spot for Toni Miró – and others are indisputable, like that of David Barrufet.
No one can erase Barrufet's footprint because he has given identity to handball and flight to the club because of its category, leadership and service to Barça, qualities that can be seen in any sports audit – I don't understand why only financial audits are carried out. The same reasons that can be argued to justify his departure from the section would be valid to explain his continuity in the institution. But when things are not explained well, dangerous interpretations are generated and also give rise to bad thoughts, to believe that decisions can be frivolous, caused by personal revenge and not by professional criteria – as if it were to distribute the charges.
The sections should not only be of interest when there are elections and at the end of the season to count and discount titles. Accustomed to being autonomous and looking for a life for more money than it costs, they ask for special treatment when the protagonists are not the athletes but their referents or threads for 37 years, as is the case of the player and director Barrufet. For sure, groups like Sang Culé and La Penya Meritxell, fans who are the engine of the Palau, will know how to thank him that today they deny him from the immense and silent Camp Nou.
You can follow EL PAÍS DEPORTES in Facebook Y Twitter, or sign up here to receive our weekly newsletter.