Manchester United was whistled at half-time and cheered at the end, as in the chronicle of a marriage reconciliation, with a goal from Cristiano Ronaldo headed, huge and always ready for the cover photo, to culminate a comeback in which Old Trafford played a key role. The Theater of Dreams feared the worst, with two goals behind in the interval for the first time in the history of the Champions League., until the reaction of the second half arrived. Atalanta could not deal with what came over them and neither with an excellent Bruno Fernandes who managed to destroy the defense of the Italians, overcome, until they achieved the final 3-2.
In his 300th match with Manchester United, Cristiano Ronaldo appeared at the most important moment. At the moment when everyone expected it to appear. With Cavani, Bruno, Pogba or Sancho on the field, the one who scored the goal was him. Before, first Rashford and then Maguire had managed to go from 0-2 to 2-2 during the second half. The English striker, assisted masterfully by Bruno, scored for the second consecutive game after returning from his injury and thus made up for his previously missed opportunities – a shot at the crossbar and a wrong heads-up – while Maguire rebounded from Demiral's goal, where the visiting center-back passed over him like a plane coming out of a corner.
Atalanta started liking it. On Pasalic's first goal, Zappacosta stepped up the band entirely just to engineer a past goal at Chelsea. Later, Demiral increased the despair of the Red Devils fans, who were 0-2 on the scoreboard and with the classification in a limbo. As if that were not enough, the spotlight was even more pointed towards Solskjaer after recent results that put his future at the club in doubt.
Thanks to the comeback, Manchester United are at the top of their group after having won their two matches at Old Trafford against Villarreal and Atalanta. When the referee whistled for the end of the match, the "Glory Glory Man United" sounded loudly. Because in addition to three key points in the Champions League are, above all, days of calm and joy at the club when it was most needed and when the following comes on the horizon: receiving Liverpool, visiting Tottenham, visiting Atalanta and receiving to Manchester City. These are the two weeks that will define the continuity of Solskjaer, which you won't always be able to use the epic of your audience and the inspiration of the best player in your squad.


Lead your team and compete against your friends
M. United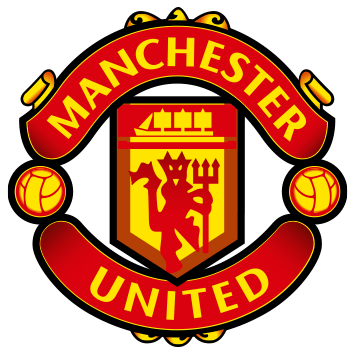 1


From Gea








5


Harry maguire









2. 3


Shaw









29


Wan-Bissaka








2


Nilsson-Lindelöf








18


Bruno fernandes








eleven


Mason Greenwood




(72 ')





39


McTominay




(65 ')





17


Fred




(87 ')





10


Rashford





(66 ')





7


Christian








Dock

27


Alex Telles








8


Bush








26


Dean henderson








25


Jadon sancho




(72 ')





36


Anthony Elanga








14


Jesse lingard








31


Matic





(87 ')





twenty-one


Cavani





(66 ')





3


Eric Bailly








3. 4


van de beek








twenty


Diogo Dalot








6


Pogba




(65 ')




Atalanta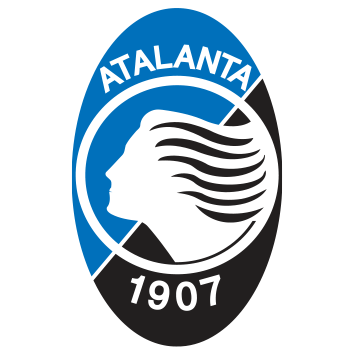 1


Juan Musso








6


Palomino









fifteen


Marten de Roon









28


Demiral





(Four. Five')





77


Zappacosta








eleven


Freuler








3


Joakim maehle








7


Teun Koopmeiners




(79 ')





88


Pasalic






(67 ')





72


Josip Ilicic




(67 ')





9


Luis Muriel




(55 ')




Dock

18


Malinovsky




(67 ')





66


Matteo lovato





(Four. Five')





59


Miranchuk




(67 ')





57


Sportiello








13


Giuseppe Pezzella




(79 ')





99


Roberto piccoli








42


Giorgio Scalvini








91


Duvan Zapata




(55 ')





31


Rossi







Changes
Matteo lovato (45 ', Demiral), Duvan Zapata (55 ', Luis Muriel), Pogba (65 ', McTominay), Cavani (66 ', Rashford), Miranchuk (67 ', Josip Ilicic), Malinovsky (67 ', Pasalic), Jadon sancho (72 ', Mason Greenwood), Giuseppe Pezzella (79 ', Teun Koopmeiners), Matic (87 ', Fred)
Goals
0-1, 14 ': Pasalic, 0-2, 28 ': Demiral, 1-2, 52 ': Rashford, 2-2, 74 ': Harry maguire, 3-2, 80 ': Christian
Cards
Referee: Szymon Marciniak
VAR Referee: Tomasz Kwiatkowski
Matteo lovato (54 ', Yellow) Pasalic (56 ', Yellow) Marten de Roon (56 ', Yellow) Shaw (63 ', Yellow) Palomino (79 ', Yellow) Matic (92 ', Yellow) Cavani (93 ', Yellow