It is not normal to see Jan Oblak not blocking the ball between his powerful hands on a seemingly comfortable ball. His blunder caused a second play that marked Mitrovic's goal. The goal ended a 19-game streak for Getafe without scoring a goal for Atlético (Diego Castro), since November 2011. In the Simeone era, which began a month later, the balance was 34 goals to zero in favor of the rojiblancos . With Mitrovic's accurate header on the brink of halftime, Simeone headed to the locker room with his head down and his hands in his pockets. Again, he was forced to correct another bad first half for his team. "We talked and in the second half I think that, beyond the two goals with one more, the team was seen in a different way with another intensity, more dynamic, more forceful. And to wait for the form of each of our players to appear ", analyzed the rojiblanco coach.
The victory prompted Simeone to explain the reasons why he thinks that the team has not just broken in that waiting for the best version of some of its players to appear. In his argumentation he came out in defense of his lustrous bunch of attackers. "You always talk about the forwards. I can represent a little what happened to all four. Cunha has recently arrived and has played the Olympics. Correa arrived before starting the league, we immediately put him in, he performed well the first two games, he spent 15 days with the national team, he returned and again he is beginning to find continuity in the game. Luis Suárez came last too, when he started to pick up the rhythm of the game he had to clean the area of ​​his leg and obviously it delayed him in his preparation and he is returning to what he is, "explained Cholo, who finally referred to Griezmann and João Félix: "He is now in the process of adapting to this new Atlético, which is not the one he was in. The team has greater associative play and needs to play well placed offensively as well. And we are on that path for everyone to adapt. And I do not remind João of a starting game in four months, he has recovered his ankle, but it is not the best preparation to be able to compete. You have to have continuity, work and you have to wait, like today. Anyone would have removed Suárez … and scored two goals ". "In the game there were moments of lack of intensity, aggressiveness, offensive dynamism and a flat match was reached, in which their goal appeared, but it made us see reality," the rojiblanco coach added.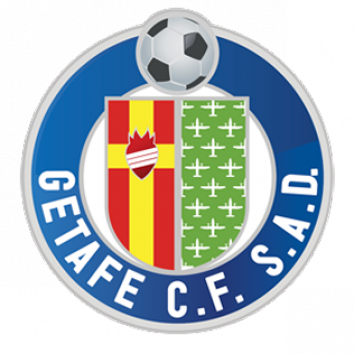 GET
1
–
2
ATM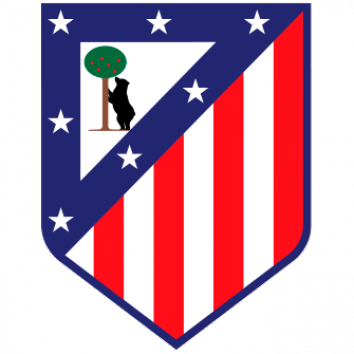 Getafe

David Soria, Juan Iglesias, Mitrovic, Jorge Cuenca, Mathías Olivera, Djene, Florentino (Darío Poveda, min. 92), Aleñá, Nemanja Maksimovic, Mata (Jonathan Silva, min. 76) and José Macías (Enes Unal, min. 66 )
Athletic

Oblak, Trippier (Mario Hermoso, min. 61), Renan Augusto (De Paul, min. 62), Giménez, Savic, Carrasco, Correa, Marcos Llorente, Héctor Herrera (Vrsaljko, min. 83), Griezmann (Matheus Cunha, min. 66) and Luis Suárez
Goals

1-0 min. 44: Oblak (pp). 1-1 min. 77: Luis Suarez. 1-2 min. 90: Luis Suarez.
Referee

Guillermo Cuadra Fernandez
Yellow cards

Luis Suárez (min. 21), Héctor Herrera (min. 63), Mata (min. 64), Giménez (min. 65), Aleñá (min. 65), Nemanja Maksimovic (min. 89), Carrasco (min. 92 ), Jorge Cuenca (min. 94) and Matheus Cunha (min. 96)
Red cards

Aleñá (min. 73)
Simeone's satisfaction contrasted with Míchel's lament over Getafe's sixth defeat in six games. "We played a very good game, controlling the situation against a team with many resources in attack. We were very good until we were sent off and then we were wrong and if the ball falls to Suárez we know what there is, "explained the Azulón coach. For Míchel, the expulsion of Aleñà, with 12 minutes remaining, was decisive: "The red one still arrived 0-1. Seen in the VAR is red, but seen in football it is an attempt to get into the ball and it seems an excess, but I don't want it to sound like an excuse. With ten of us we lost our position, Atlético is moving well and we conceded two goals and situations a little strange ".
You can follow EL PAÍS DEPORTES in Facebook and Twitter, or sign up here to receive our weekly newsletter.