Twenty minutes of gale, efficiency and some Valencian misfortune gave Sevilla an important victory in qualifying and above all in the spirit, which will possibly help bring the Nervionenses out of depression after having suffered three consecutive draws. A 3-1 that returns the Sánchez-Pizjuán team to the top of the table, with one game less, while Valencia, which adds a second defeat in a row although against two rivals who a priori are not from 'their League' , you must recover energy, cash and perhaps some euphoria to continue in the good line that Bordalás has been marking.
Almost everything important happened during a crazy, unbecoming first half hour. two presumably solid teams like this Lopetegui's Sevilla and this year's new Valencia. A crazy script that happens to illuminate several debates, especially in the Sánchez-Pizjuán, where many claimed that Lopetegui focus more on Papu Gómez, who has played a lot more in the band since he arrived. He did it this time and the Argentine opened the scoreboard almost without breaking a sweat (1-0, 2 ') in a very Argentine connection, with theft by Montiel and a long ball by Lamela. The former Tottenham winger continues to contribute and the full-back made his debut as a starter, even more decisively involved in the early 2-0 (15 '). A center from the ex-lateral of River was poisoned in Lato's back and became a goal after a terrible exit from Mamardashvili, surpassed by above.
The actual competition of the Georgian goalkeeper will also come into discussion, Sure, after that silly goal and also staying in no man's land in the 3-0 Vaseline, in which Omar Alderete was also somewhat portrayed. Bordalás changed him at halftime. The Paraguayan power station almost always went through revolutions and lacked put up with Rafa Mir's career in that third goal, that augured a storm when they had barely exceeded 20 minutes of the game.
But no. Valencia competed as they have always competed this season with Bordalás, although the stumbling that Guedes marked during almost 70 minutes that the Portuguese survived on the field. At half an hour, a foul thrown by the Portuguese and poorly cleared by Ocampos Hugo Duro spliced ​​it (again him) so that Diego Carlos deflected the ball and made Bono's stretch impossible (3-1). He had left.
There was, in silence at least, to the hope that Valencia would give another blow or Sevilla would kill him in a counter. Foulquier fatally culminated a great play of his own, Maxi met Diego Carlos in a free kick from the edge and En-Nesyri headed lamely a good serve from Lamela, always Lamela. But the marker was not moved again.
Lead your team and compete against your friends
Seville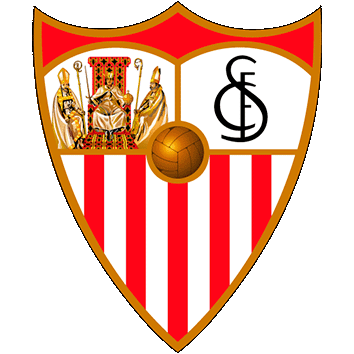 13


Bounou









4


Rekik









twenty


Diego Carlos








2. 3


Jules Kooundé









2


Montiel






(55 ')






25


Ferdinand




(76 ')





24


Papu Gomez










8


Joan Jordan





(55 ')






12


Rafa mir






(55 ')





5


Lucas Ocampos




(68 ')





17


Lamella










Dock

16


Jesus Navas




(55 ')






19


Marcos Acuña








22


Oussama Idrissi








fifteen


Youssef En-Nesyri




(55 ')





1


Dmitrovic








14


Oscar Rodriguez








3


Augustinsson








eleven


Munir








10


Rakitic




(55 ')





18


Thomas delaney




(68 ')





31


Javier Diaz








6


Gudelj





(76 ')




Valencia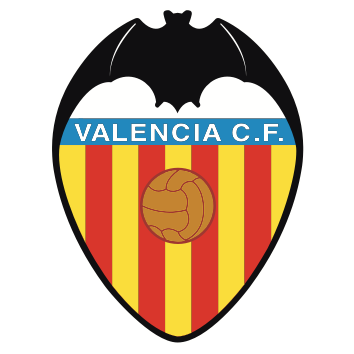 28


Giorgi Mamardashvili







–




twenty


Foulquier









5


Gabriel Paulista








fifteen


Omar alderete





(Four. Five')




–




3


Lato









2. 3


Jason




(Four. Five')





6


Hugo Guillamón








19


Hugo Duro





(79 ')






18


Wass




(66 ')





7


Gonçalo Guedes




(66 ')






9


Maxi gomez







Dock

27


Koba Koindredi




(66 ')





eleven


Hélder Costa








32


Vazquez Mayor








8


Uros Racic








4


Yunus Musah




(Four. Five')





22


Marcos André




(66 ')





3. 4


Joseda








13


Cillessen








12


Mouctar Diakhaby





(Four. Five')





twenty-one


Manu Vallejo




(79 ')




Changes
Yunus Musah (45 ', Jason), Mouctar Diakhaby (45 ', Omar Alderete), Youssef En-Nesyri (55 ', Rafa Mir), Jesus Navas (55 ', Montiel), Rakitic (55 ', Joan Jordán), Koba Koindredi (66 ', Wass), Marcos André (66 ', Gonçalo Guedes), Thomas delaney (68 ', Lucas Ocampos), Gudelj (76 ', Fernando), Manu Vallejo (79 ', Hugo Duro)
Goals
1-0, 2 ': Papu Gomez, 2-0, 14 ': Lato, 3-0, 21 ': Rafa mir, 3-1, 30 ': Hugo Duro
Cards
Referee: José María Sánchez Martínez
VAR Referee: Xavier Estrada Fernández
Lamella (16 ', Yellow) Lato (16 ', Yellow) Omar alderete (16 ', Yellow) Montiel (29 ', Yellow) Rafa mir (34 ', Yellow) Joan Jordan (51 ', Yellow) Mouctar Diakhaby (67 ', Yellow) Gudelj (81 ', Yellow