Sevilla ended their streak of three straight draws between the League and the Champions League with a well-deserved victory against Valencia. A victory carved in a wild start, where in practically 20 minutes he had scored three goals to a team that had shown very good work so far. A reborn Valencia in which the absences of footballers such as Gayà or Soler were very noticeable, who was erased from the field by Sevilla thanks also to his serious defensive errors. Sevilla, refreshed by Julen Lopetegui, greatly increased the intensity and pace in the first minutes. To that intensity he added an efficiency that practically turned every arrival into a goal. Mamardashvili, the Valencia goalkeeper, didn't have his best day either.
After going 3-0, Sevilla took their foot off the gas. He let the minutes pass with trade, also resorting to numerous fouls to cut Valencia's rhythm. The game was intense and abrupt, full of interruptions and yellow cards. A coach like José Bordalás must have suffered from the defensive facilities shown by his Valencia in those first minutes. There he signed his sentence.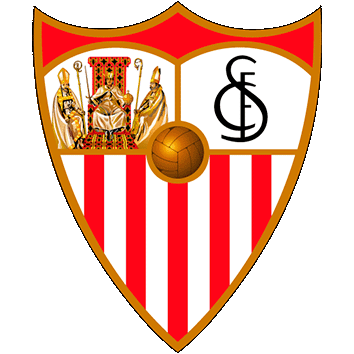 SEV
3
–
1
VAL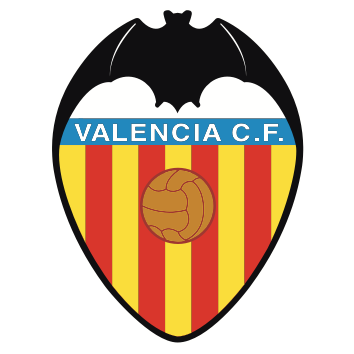 Seville

Bounou, Rekik, Diego Carlos, Jules Koundé, Montiel (Jesús Navas, min. 55), Papu Gómez, Joan Jordán (Rakitic, min. 55), Fernando (Gudelj, min. 76), Lamela, Rafa Mir (Youssef En- Nesyri, min. 55) and Lucas Ocampos (Thomas Delaney, min. 68)
Valencia

Giorgi Mamardashvili, Foulquier, Gabriel Paulista, Omar Alderete (Mouctar Diakhaby, min. 45), Lato, Hugo Duro (Manu Vallejo, min. 79), Wass (Koba Koindredi, min. 66), Jason (Yunus Musah, min. 45) ), Hugo Guillamón, Maxi Gómez and Gonçalo Guedes (Marcos André, min. 66)
Goals

1-0 min. 2: Papu Gomez. 2-0 min. 14: Montiel. 3-0 min. 21: Rafa Mir. 3-1 min. 30: Hugo Duro.
Referee

Jose Maria Sanchez Martinez
Yellow cards

Lamela (min. 16), Lato (min. 16), Omar Alderete (min. 16), Montiel (min. 29), Rafa Mir (min. 34), Joan Jordán (min. 51), Mouctar Diakhaby (min. 67) and Gudelj (min. 81)
Sevilla and Valencia played a hyperbolic match. With a stroke of the pen, the Andalusian team dispelled a good part of their doubts with a staging that had not been reflected in this course. Sevilla increased their intensity on many levels precisely against the rival who makes this factor their main virtue. Actually, this Valencia revitalized by Bordalás did not have time to calibrate what was on top of him.
Three minutes later, a great pass from Lamela to Papu ended it 1-0 for Sevilla. The Argentine seems much more decisive for the medium than glued to the band. At 15, Valencia blew themselves up by conceding a goal of those that are no longer seen in the elite. A Montiel center touched Lato's back and the ball slipped into Mamardashvili's goal after a parable and a bounce that the goalkeeper swallowed. Bordalás could not believe it in the band. His team had been an example of competitiveness, rhythm and trade so far in the League. At 22 minutes, Valencia's defensive system was shattered by a long ball from Fernando that Mir lodged in the Valencia goal with a Vaseline and with apparent ease. The errors in defense of those of Bordalás were very striking, especially those of their goalkeeper.
Sevilla had become a marvel of efficiency in 22 minutes where they passed over their rival. The game, however, from that moment brought a carousel of fouls, with the players too excited while the referee, Sánchez Martínez, resolved the lawsuits with one card after another. In the hubbub, Valencia found some life in a shot from Hugo Duro that slipped into Bono's goal.
Outperformed by the middle
It was a team surpassed in the center of the field, where the Guillamón-Wass axis was constantly surpassed by the superiority of Sevilla in that area, where Papu found holes seconded by Fernando and Jordán, with Lamela also acting inside to leave the band to Montiel. At half-time, the 24 fouls that had been indicated showed the intensity of the duel.
Valencia dominated in the second half, although it was a fictitious command. Sevilla went back, happy with their advantage, knowing how to manage the minutes so that nothing, or almost nothing, happened on the irregular pitch of Nervión. Only Foulquier once disturbed Bono. Lopetegui then decided to throw away the checkbook. Navas, Rakitic, Delaney and En-Nesyri entered the field to make Sevilla lead the game smoothly. Navas allowed up to two interned with great danger that they did not find the finishing touch necessary to make the fourth. The clearest was for Papu, who played a great first half and then napped, like this Sevilla who lowered Valencia and Bordalás itself.
You can follow EL PAÍS DEPORTES in Facebook and Twitter, or sign up here to receive our weekly newsletter.