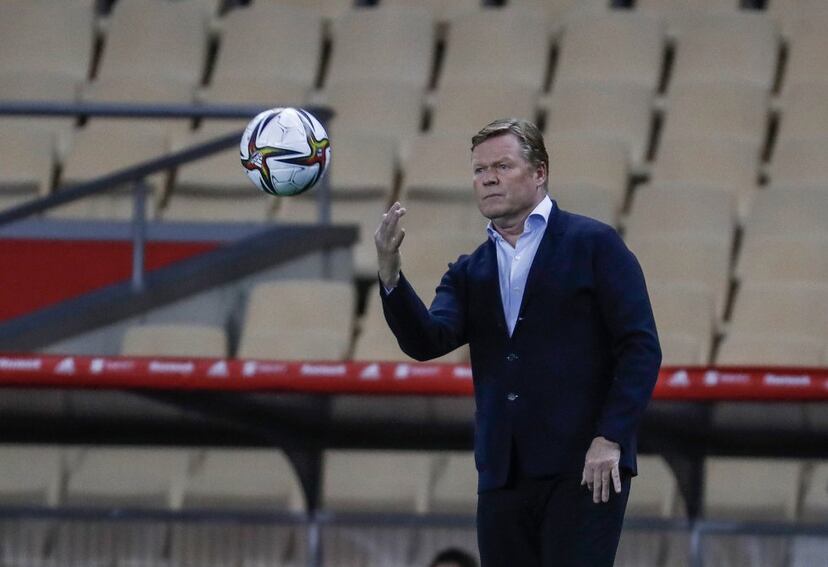 Ronald Koeman agrees with Gerard Piqué's tweet. The Barça center-back used social networks to express his opinion about the Super League: "Football belongs to the fans. Today more than ever ". Although he is not considered the spokesman of the club, the opinion of the player and that of the Barça coach are the only ones that have left the Camp Nou due to the institutional silence and, especially, that of president Joan Laporta. And it is that no option is ruled out from Barcelona.
"It is normal for presidents to talk and think about the future of football," added Koeman. "I believe, anyway, that many things in football do not have to change: if you win, it has to be useful for something. Everyone is talking about the Super League and the Champions League, but UEFA does not listen to the coaches, the players or the clubs. The most important thing for them is money. Also in Spain we play at 10 at night. The first thing they should do is protect the footballer ".
The Barça coach has admitted that he spoke with Laporta on Tuesday and commented on the club's position: "But the best thing is not to give an opinion after so much movement as there has been. Many things can happen, nobody knows what can happen, you have to wait. What I want is the best for this club. In any case, the spokesperson is always the president and if someone has to speak, it is not me but him. My job is to prepare the team for the next game ".
Barcelona receives Getafe this Thursday with the hope of being able to continue competing for the League. "We have really enjoyed the Cup final, for the title and for how we won it and now we have to concentrate on the League. We have to play our game, be effective and win the game ", argued Koeman. "We have been improving and acting for something great for a while. The team is very strong physically, you don't need to train a lot because the data is impressive. What you have to do is have the energy to face a difficult schedule. If we know how to interpret the game without the ball, we can aspire to many things ".
You can follow SPORTS in Facebook Y Twitter, or sign up here to receive our weekly newsletter.