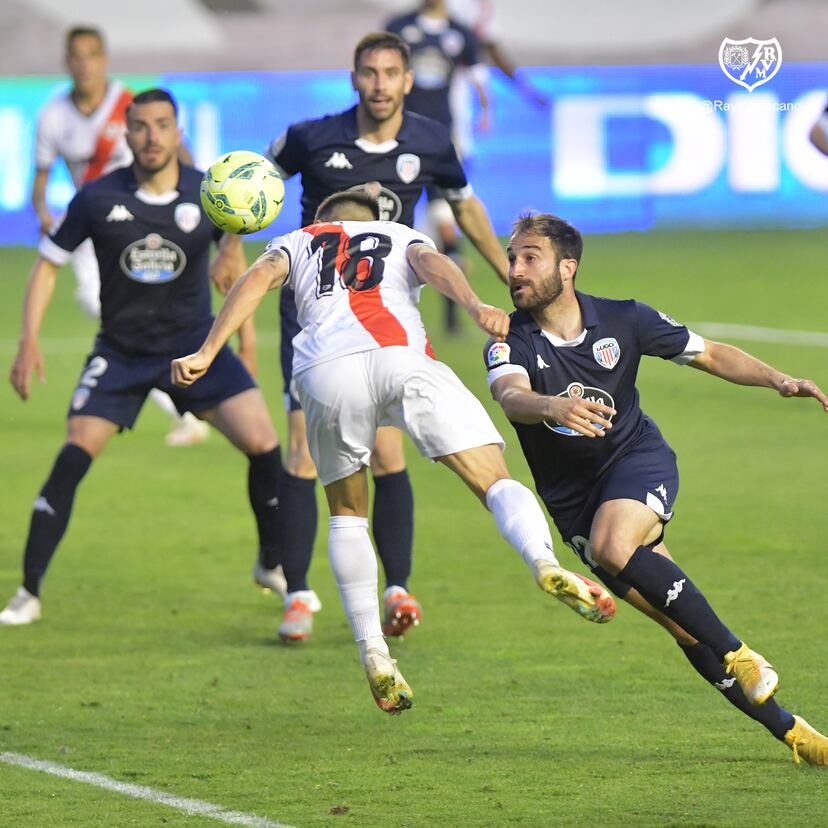 Excitement until the end in the Second Division, a category in which it was necessary to wait until matchday 42 to close the qualifying rounds for promotion to First and relegation to First Federation. Rayo will accompany Leganés, Almería and Girona in the fight for promotion, while the relegation of Sabadell and Logroñés, who come down along with Castellón and Albacete, was consummated. Espanyol and Mallorca have already achieved promotion directly in advance.
The qualifying rounds for relegation are as follows: Rayo-Leganés and Girona-Almería. The first leg of the first semifinal is played this Wednesday (Girona-Almería; 9:00 p.m.) and the second, on Thursday (Rayo-Leganés, 9:00 p.m.). The return duels on Sunday. In the event of a tie in overtime, the highest ranked team is awarded in the regular competition and there are no penalty shootouts.
All the emotion of the day was condensed in Rayo-Lugo (0-1). The Madrid team depended on itself to get into the playoffs for promotion, something they would have achieved by beating Lugo. However, the Galician team was gambling for permanence and also depended on itself to continue one more year in the Second Division.
Rayo tried in the first half, but found a penalty in the 42nd minute that striker Manu Barreiro calmly converted, who cheated on Luca Zidane. However, the good news came from Gijón for Rayo. Almería beat Sporting and even with the defeat Andoni Iraola's team got into the fight for promotion.
The Asturian team, who spent the whole year in the positions with promotion options, lost this possibility last week and sank even more with the defeat against Almería in a match to forget about his goal Mariño, who missed both goals from Aketxe (0-2). Mariño himself was consoled by his teammates at the conclusion of the clash. Even the referee, Prieto Iglesias, hugged the goalkeeper in a great gesture of sportsmanship. There was an audience in El Molinón, who had a hard time on their return to the stadium.
A cyclone passed through La Romareda, Leganés, who thrashed a Zaragoza (0-5) who did not play anything in this last day. Garitano's men will have an advantage in their tie against Rayo by securing third place. Bua, Juan Muñoz (2), Rubén Pardo and Miguel thrashed for a Madrid team that reaches the decisive stage in great form.
Girona, which was already qualified for the qualifying rounds for promotion, drew against Cartagena (1-1) and will finally be in fifth position.
In the fight to avoid relegation, a great triumph for Alcorcón, who defeated Espanyol (1-0) and achieved permanence. Coach Juan Antonio Anquela achieved success, as did Lugo after his triumph with Rayo, very fought until the end and saved thanks to his goal Cantero. This victory invalidated that of Sabadell (0-2) against Mirandés. The Catalans descend to the First Federation. Espanyol is champion of the category and Mallorca, runner-up.
You can follow EL PAÍS DEPORTES in Facebook Y Twitter, or sign up here to receive our weekly newsletter.