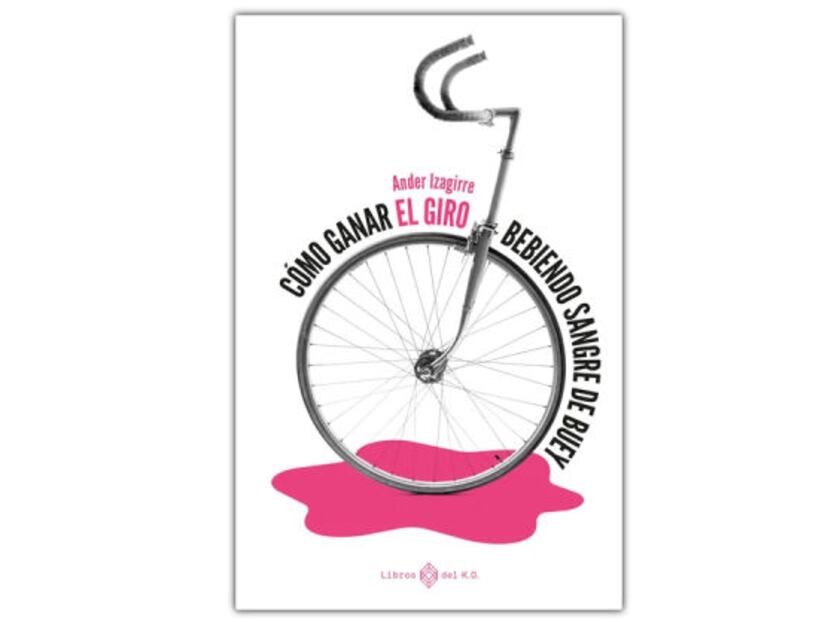 There is a common sensation in cyclists – be they professionals, amateurs or casuals – that occurs when facing the last meters of an ascent – be it a special category port, a fourth grade or the neighborhood slope. It is a mix between relief and satisfaction. Also of the hope that the natural laws continue to work in the heights and the ascent will be followed by the descent. If you leave with time — and with air; and with legs— you will be able to enjoy the priceless experience of contemplating how the horizon gains ground on the asphalt as the last meters are covered.
Something similar happens when reading How to win the Giro by drinking ox blood (Libros del KO), the new book by San Sebastian journalist Ander Izagirre. A chronicle on how the Giro d'Italia helped – and helps – to put together a country that in 1909 – the first edition of the event – had just completed unification. Izagirre, an amateur cyclist, takes the reader on his bicycle and walks him through the little stories that make up everything that today is the great Italian round. He does it with rhythm. With a constant pedaling – word by word – that culminates in each text with a phrase that is a discovery. A new landscape that is reached through very careful letters, impregnated with a peculiar sirimiri of irony.
The book picks up speed from the first pages. So many things happen right from the start that it is difficult to take your eyes off the path. A compendium of film traps, a sociological treatise on the bicycle, the north and the south of Italy, the reflection of the flames of a pyre of copies of La Gazzetta dello Sport illuminating the future of the Giro, a cyclist who supplies himself with ox blood. And all that in the first stage. And then crown each chapter. And without pedaling. Can you ask for more?
You can follow SPORTS in Facebook Y Twitter, or sign up here to receive our weekly newsletter.