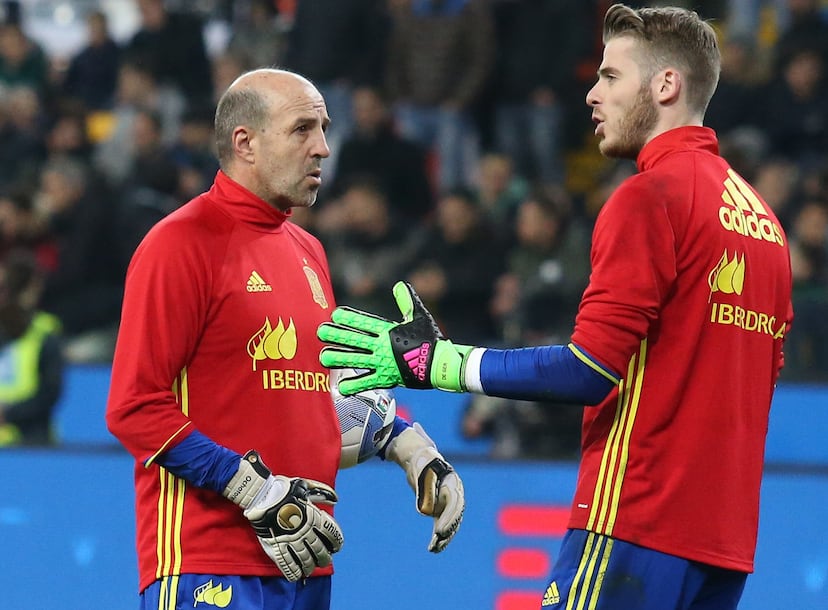 Four Euro Cups with his two titles and four World Cups with the triumph of South Africa as the maximum exponent. Since his position as goalkeeping coach, José Manuel Ochotorena (Hernani, 61 years old) has experienced both sides of the national team from within. Times of drought and times of plenty. In total, 17 years as an international sharing task with his daily job at Valencia, including the trip to Liverpool with Rafa Benítez. Last February he reached an agreement with the Federation to leave the activity. His departure did not sound good at first. The interested party left in silence. With the discretion that has characterized him in these decades in which he lived day by day with seven different coaches. On the eve of the first major international competition to be lost, he agrees to break his silence.
Question. You will feel naked …
Answer. A little strange yes I feel. It has been 17 years without missing an appointment. I feel nostalgic, but since it has been a matured decision, which I saw coming, I was preparing and assuming it little by little. The day of the first match will be difficult, I suppose, but it is inevitable. I really enjoyed it, I knew it was going to have an end and I saw that mine was approaching. Generations go by, selectors. I'm not a kid either. I did not want to be to be in a place. I am privileged for all the past time.
P. Does it come out of its own accord? Do they open the door for you and invite you to step forward?
R. It is the feeling that younger generations arrive with different expectations. The issue of age has an influence. It was an agreement by both parties. In the conversations that we had, I let it fall that my idea of ​​leaving him was closer and for their part they also understood that that option was closer. Once they tell me they want a different twist, I accept it, because we had already talked about it. The door was open. When they offered me the last renovation we already commented something. I said I would step aside if they had other ideas about my position. There was nothing I didn't like. Maybe I had the illusion of reaching the Eurocup, but when they did get it to me, it didn't make any sense.
P. And when you look back, what do you see?
R. A lot of work, dedication, pride, sacrifice, especially family, because the work of the club was combined with that of the national team and I didn't even have a vacation. But it was something I wanted to do. Nobody forced me to do it. Living from within the most golden stage of Spanish football makes up for everything. There is no money to pay for all those experiences. Many would have paid to be there. There are four European Cups, four World Cups …
P. Who signed you for the national team?
R. Julen was [Lopetegui] in that position. He was the first. He went to train at Rayo and left my name to Iñaki Sáez, who was then the coach. It can be said that he bet on me.
P. Seven selectors and one in two stages. The first, Sáez.
R. A lifelong soccer man. A man from the grassroots, from the schools.
P. Luis Aragones.
R. A teacher. Singular. Very different from everyone. You have to know it.
P. Vicente del Bosque.
R. With different forms, but as valid as the previous one. A mix of Luis and Del Bosque would be the summum, it would be perfection.
P. Lopetegui.
R. We have been united by a great friendship since the days of Castilla. That closeness makes our relationship different.