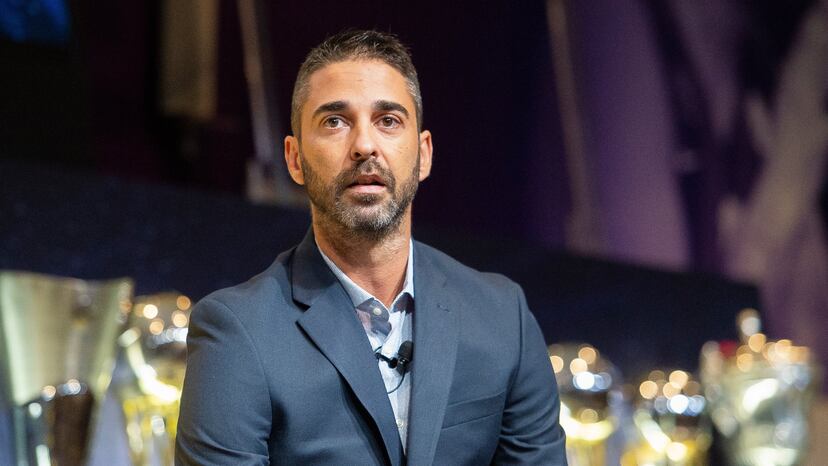 Juan Carlos Navarro is the new head of the sports management of Barcelona. The 40-year-old former player has taken over from Nacho Rodríguez as sports director. The replacement is part of the changes implemented by the new board of Joan Laporta. Josep Cubells has returned as head of basketball to replace Joan Bladé and the contract of Albert Soler, director of the professional sections, has also been terminated.
Responsibility for the club's sports management remains in the hands of the legendary forward who retired in August 2018. President Josep Maria Bartomeu renewed Navarro for ten years in 2017, when the player was still active. The agreement included a clause that stipulated that the player himself would agree with the club when he retired and if he would become part of the club's organizational structure. The team dispensed with Navarro a year later and the club, after paying tribute to him and removing the shirt with the number 11 that he wore for 20 years, appointed him technical secretary for training basketball. Navarro's intervention was decisive in the signing of Pau Gasol. The center of Sant Boi highlighted this on the day of his presentation as a Barça player: "It all came about thanks to the conversations I started having with Juan Carlos. From there everything was conceived ".
Navarro takes office at a time when the team has won the Cup, concluded the regular phase of the Euroleague as leader and will now face Zenit in the quarterfinals, and is second in the Endesa League. Barcelona have terminated Nacho Rodríguez's contract. The changes in the executive and sporting structure of Barcelona have been numerous since the end of Xavi Pascual's stage as coach. Shortly before, Joan Creus decided to leave the sports department of the section. Pascual was relieved by the Greek Georgios Bartzokas and Creus, Rodrigo De la Fuente. In March 2017, Nacho Rodríguez joined the sports management. Bartzokas was dismissed in June 2017. His successor was Sito Alonso, relieved by Svetislav Pesic in February 2018. With Pesic, the team managed to break the title drought that had dragged on since it won the League in 2014, and won the Cup in 2018 and 2109. Even so, the club relieved Pesic and opted for the arrival of Saras Jasikevicius.
Navarró played for Barcelona for 20 seasons (1998-2018) and won 35 titles, including two Euroleague, eight Leagues, seven King's Cups, one Korac Cup and five Super Cups. He also played one season (207-2008) with the Memphis Grizzlies. He is the player who has worn the shirt of the Spanish team the most times, with 253 games, and with it he has won two Europeans, a World Cup, two silver and one bronze medals at the Olympic Games.
You can follow SPORTS in Facebook Y Twitter, or sign up here to receive our weekly newsletter.