Fear is bad. Grabs, chokes, blocks. Who has it, thinks too much, does not risk. Fear is capable of devastating everything while pushing into an unexpected hell. Because, suddenly, Atleti will experience a final in December. A final in Porto with the fear of not reaching the eighth of this Champions League turned into lactic acid biting the legs. Legs numb like last night before a Milan that arrived dead and left very alive. That came and won. Leaving behind so many doubts, nails in the throat, that match marked on the calendar in blood red: the eighth go through the feat in Portugal. Last chance.
He had not started the ball rolling and Simeone was already shouting with his arms at his players. "Up up". He came out hugging the four defenders, with Llorente and Hermoso on the wings and Savic back. Loyal to direct play even though he lacked the ball. It belonged to Milan, who chewed and chewed it, turning its pressure again, as in San Siro, into an indecipherable hieroglyph. Brahim on Koke, Kessié on De Paul, Tonali on Lemar. A labyrinth in which Atleti could not find a way out. For the fear of risking, the fear of fitting in, he preferred to wait.
Pioli, from the line-up, made his intentions clear: go out with Krunic to gain density and tactical order, giving up Leao. The rojiblancos were just luxury guests to a masterclass. Brahim's. That footballer who wore the rival shirt. Very fast between the lines, moving and searching, with velcro on the foot. Undetectable Saelemaekers, Giant Tonali and Kessié. The ball, for Atleti, had become that unidentifiable flying object that flew over and over again, tame but there, over the Oblak area. When he lowered it to the grass, it hardly lasted, unless Llorente could run his band. But that rarely happened, it hardly happened. Nothing came out for the rojiblancos, pale in the cold night, walking in the shadows. The forwards did not throw unmarked, the interiors went more backwards than forwards. Lemar disconnected, Grizi off or out of coverage, Suárez slow, out. Simeone had fallen into Pioli's trap. And that his arms had not stopped screaming. "Up up". As if i could pushing Llorente's legs, too low, too far back, crossed in the band like a seized car, that neither reaches nor goes anywhere.
The rest came, at least, without injuries: Milan's dominance did not reach the scoreboard. The second part started with two shots. The first was from Saelemaekers, dry and hard, which Oblak caught. The second was from Carrasco after an internship by Griezmann as Griezmann. He seemed to wake up and throw everything on his back. The party, the need. Center to center, Atleti took steps towards Tatarusanu. But it did not last long. Like a tear of Saint Lawrence in the sky. Vista and no. Milan was ordered while Brahim tattooed his name on the ball again and displayed a catalog of shots on Oblak. The rojiblancos are unable to take any of them, to clear something, as if they had forgotten how. But fear already filled everything. Precipitation was the fire that spread throughout the countryside.
The hour clock passed when Simeone introduced Lodi and Correa and Pioli made four changes at once. It didn't matter. The rojiblancos continued to lack chest to put so many nerves inside. Vague, soft, unknown. Unable to defeat Milan, and perhaps relieved by the result that the radio brought from Anfield (Liverpool's victory made it worth the draw on the final day), they embraced 0-0. Without thinking that, in front, Milan was risking their lives. And the 0-0 was to stop being. They clung to it as Atleti did not do all night.
If Savic blocked a shot from Bakayoko with his foot, hell brought Messias, curious, when heading alone, between Lodi and Giménez, a lateral center that silenced the Metropolitan. Goal. Milan, suddenly, very alive, in the fight. And Atleti pushed to really do the 'win, win and only win' in Portugal. The gestation. In addition to praying what I know. Because Milan don't beat Liverpool. Because today, in the table, although they may still be second, the last rojiblancos wake up.


Lead your team and compete against your friends
Athletic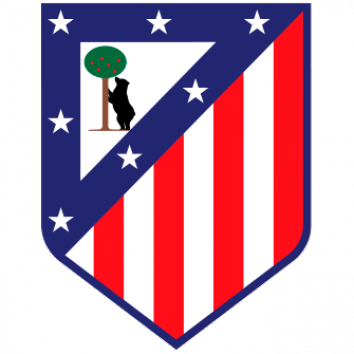 13


Oblak








2


Gimenez








22


Beautiful mario




(63 ')





fifteen


Savic








5


From Paul




(76 ')





eleven


Lemar




(63 ')





14


Marcos Llorente









6


Koke








twenty-one


Carrasco








9


Luis Suarez




(76 ')





8


Griezmann




(80 ')




Dock

12


Renan Augusto




(63 ')





24


Vrsaljko




(76 ')





10


strap




(63 ')





38


Fran Gonzalez








1


Lecomte








16


Hector Herrera








19


Matheus Cunha




(76 ')





4


Kondogbia




(80 ')




Milan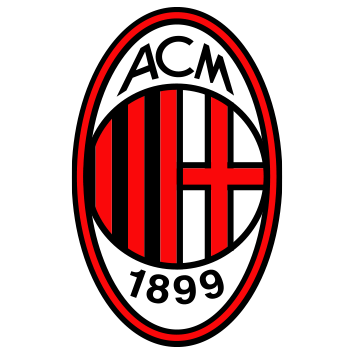 1


Tatarusanu








twenty


Pierre Kalulu Kyatengwa




(64 ')





24


Kjaer








13


Romagnoli








19


Theo Hernandez









56


Alexis Saelemaekers








79


Kessie franck








8


Sandro tonali




(64 ')





10


Brahim diaz




(77 ')





33


Rade Krunic




(64 ')





9


Giroud





(65 ')




Dock

41


Bakayoko





(64 ')





46


Matteo gabbia








5


Fode toure








83


Mirante








30


Junior Messias





(64 ')





4


Bennacer




(77 ')





17


Rafael Leao








27


Daniel maldini








eleven


Ibrahimovic




(65 ')





25


Florenzi




(64 ')




Changes
strap (63 ', Lemar), Renan Augusto (63 ', Mario Hermoso), Bakayoko (64 ', Sandro Tonali), Junior Messias (64 ', Rade Krunic), Florenzi (64 ', Pierre Kalulu Kyatengwa), Ibrahimovic (65 ', Giroud), Matheus Cunha (76 ', Luis Suárez), Vrsaljko (76 ', De Paul), Bennacer (77 ', Brahim Diaz), Kondogbia (80 ', Griezmann)
Goals
0-1, 86 ': Junior Messias
Cards
Referee: Slavko Vincic
VAR Referee: Pol van Boekel
Giroud (26 ', Yellow) Marcos Llorente (59 ', Yellow) Bakayoko (66 ', Yellow) Theo Hernandez (92 ', Yellow