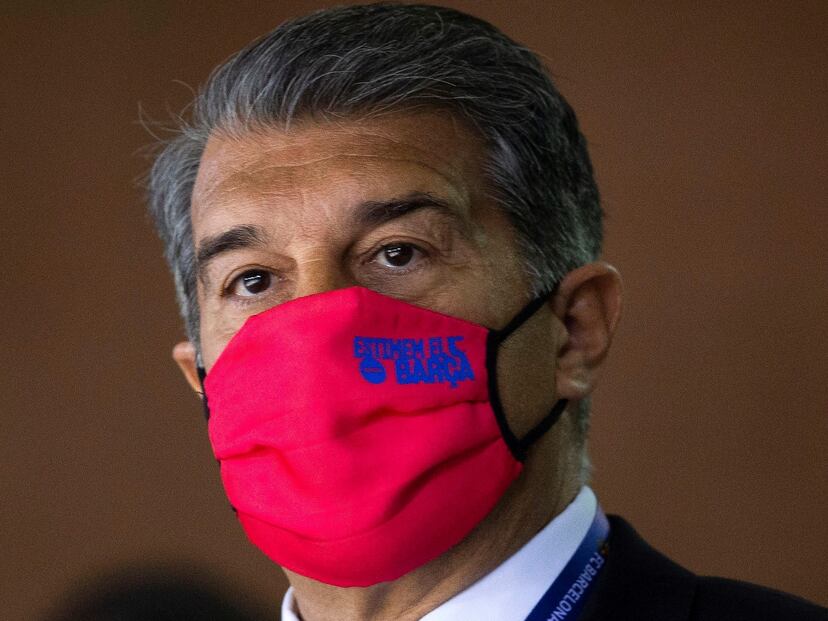 Joan Laporta, president of FC Barcelona, ​​has been decidedly in favor of the Super League: "It is absolutely necessary," he told TV-3 while attending the Godó Trophy at the Real Club Tenis de Barcelona. "We have a position of prudence; It is a necessity, but the members will have the last word ", he added after confirming that the adhesion agreement in the event that the tournament is finally viable must be approved by the Barça assembly.
The Barça president insisted: "The clubs contribute many resources and we must be listened to and taken care of in the economic distribution". "It has to be an attractive competition, based on sporting merits," he added. "We are defenders of the state leagues and we are open to an open dialogue with UEFA." Barcelona tries to mediate with the different agents involved and remains the founding club of the Superliga together with Real Madrid. "We need more resources for this to be a great show and I think there will be an agreement."
As stated by Florentino Pérez, president of Madrid, in El Larguero de la Cadena Ser, Laporta reiterated that the proposal "continues to exist." "We make very important investments, salaries are very high and all these considerations must be taken into account, without forgetting sporting merits," he explained. The need to capitalize and the critical economic situation of the club, in need of liquidity –initially the Super League assured them of some 350 million euros before the end of the season– is decisive for understanding Laporta's words.
The declarations of the Barcelona leader came after the president of UEFA, Aleksander Ceferin, declared: "Everyone has disappointed me, but Barça is the least. Laporta was elected president less than two months ago, so he has not been able to do much. The contract that he signed in which he left the final decision in the hands of the partners was very intelligent ".
You can follow SPORTS in Facebook Y Twitter, or sign up here to receive our weekly newsletter.