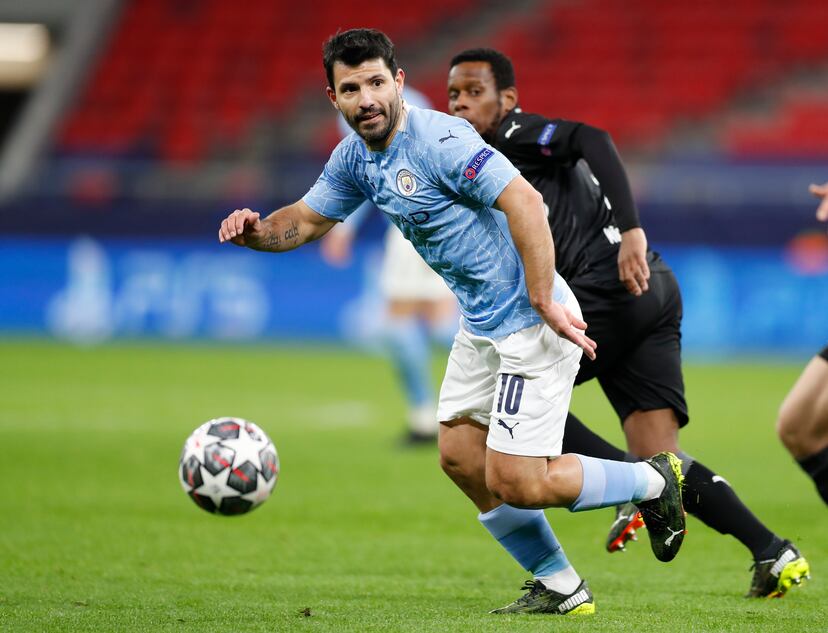 Sergio Agüero will not renew with Manchester City and, when this season concludes, he will end his career with the English team, where he landed in 2011 from Atlético in exchange for 40 million euros. "I am left with the satisfaction and pride of having been there for ten seasons, something unusual in these times for a professional player," said the Argentine forward in a statement on his social networks.
"I had to arrive in 2011 in a reconstruction stage and, together with the vision of its owners and the contribution of different players, we managed to place it at the top, among the most important in the world," added Kun, who stressed that now it is the obligation of other footballers to "keep" the club citizen "In that privileged place where it deserves to continue." "Then a new stage will come with other challenges for which I feel fully and that I will face with the same passion and professionalism that I always delivered," he said.
To date, Agüero has accumulated 13 titles, and 257 goals in 384 games. His was the goal that gave City the Premier in his first Etihad campaign, in the discount against Queen's Park Rangers (3-2). He is leaving as the most important and recognized footballer of recent times, the one who has had the most impact since Arab money entered City in 2008. For this reason, the club will recognize him with a statue in the vicinity of the stadium, They already did with David Silva and Vincent Kompany, the other two stars who turned the direction of a team that, thanks to the powerful investment, went from being a mid-table team to one of the most fearsome teams in Europe.
The arrival of Kun al City in 2011 was further confirmation that Mansour bin Zayed Al-Nahyan's project was serious. It did not take long for him to demonstrate his commitment to Sky blues and in the first half hour he played he scored two goals and gave an assist. Has been the nine reference of the team since its landing, either forming alongside Balotelli, Dzeko, Adebayor, Tévez, Negredo or Gabriel Jesús. The one who has always resisted has been Agüero.
In addition to that Premier won with suffering at the last moment and decided by the goal difference against Ferguson's United, Agüero takes from City two other English leagues, an FA Cup and five League Cups. And it does not end here, because he will surely win his fourth Premier in two months (they lead United by 14 points) and will fight in the FA Cup semifinals and in the League Cup final to achieve one more domestic treble.
The icing on the cake would be the Champions League, the competition that has been denied to both Agüero and City. A semi-finals in 2016, lost against Real Madrid, mark the top for the Argentine, whose contribution in Europe has been 36 goals in 62 games, the most in the club's history in the European Cup. He will be able to remedy it this year, since they are five games away from closing the cycle with the great title that their showcases long for. Although Agüero's role in those meetings can be testimonial. This season he has barely been able to enter Guardiola's plans, after undergoing surgery to undergo knee surgery, his great headache in recent times.
You can follow SPORTS in Facebook and Twitter, or sign up here to receive our weekly newsletter.