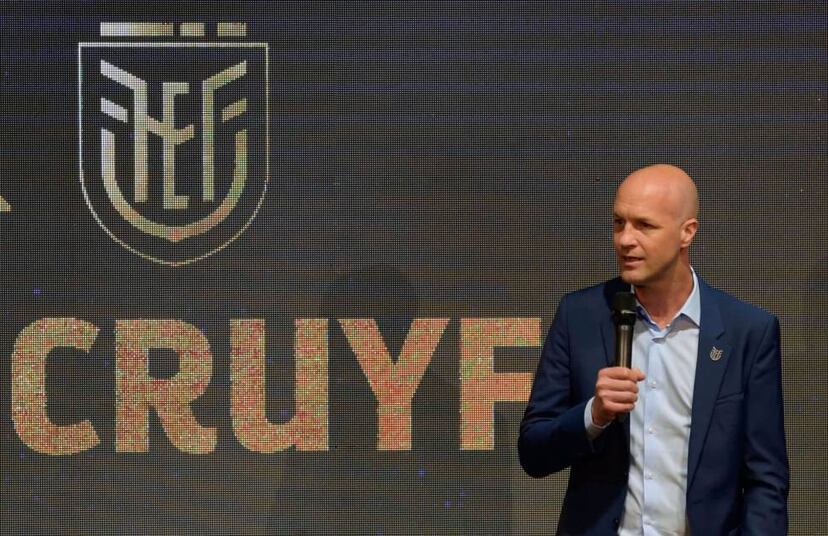 For Joan Laporta there was no other equal to Johan Cruyff, his idol as a player and coach, later a friend and ideologist of its Barcelona. Now, after the loss of Johan, the Barça president has decided to have his son join the club's sports area. Although he will not be an executive to use, but will take the witness of his father to keep the cruyffism, the idea that led the team to its first treble and glorified football on the ball planet with Pep Guardiola as the common thread from the bench. Now, in the absence of the presumed confirmation for this afternoon after the board meeting, Koeman will be in charge of recovering the essence of the Barça game.
The figure of the Dutch coach already seems good to Jordi Cruyff, as he warned a few months ago in an interview for the Ser string. "Ronald has a lot of merit and not only for football. It came at a difficult time with changes of players, financial problems and in the institution … He has had a year that is worth two or three and I think that work has its reward ", said Jordi, who during his time as a player – he was promoted to the first team from 1993 to 1996 before signing for Manchester United – he lived next door to Koeman in the Pedralbes neighborhood. Precisely, Ronald helped him understand professionalism a bit. "One day when I arrived breaded, he warned me that either I would wake up or I was going to get involved. I shouldn't have woken up because five minutes later he made an entrance that lifted me off the ground. I understood that I could greet him in the garden, but that everything changes when the ball rolls ", explained Jordi.
Now they will see each other almost daily. Although Jordi's arrival has not been easy, to the point that at the time of the elections he made a first commitment to the candidate Víctor Font, even though he did not want to break the contract with Shenzhen FC. When the one who would end up being the new president came on the scene, however, he changed his mind. "My father would vote for Laporta," he resolved. And he has already reached a friendly agreement with the Chinese entity so this Thursday – although he already came to Barcelona last week to close the fringes – he signed his signature with Barcelona. He will be in the sports area with Mateu Alemany, football director, and Ramon Planes, technical secretary. Although its functions will not be to negotiate, but to give opinions, direct and advise; It is intended to mark the sports line of the club and especially of the first team, in addition to acting as an interlocutor with the coach. "Although he had a contract in force, the arrival of Jordi is thanks to the collaboration of Shenzhen, a club with which we will be pleased to look for future possibilities of collaboration," said the statement from Barcelona, ​​which this week has already signed Agüero and Eric García while Depay and Wijnaldum are falling. It will also announce the Koeman renewal.
After hanging up his boots in 2020, Cruyff started as sporting director at AEK Larnaca (2010-2012) and Maccabi Tel Aviv (2012-2017), where he ended up taking over as manager for a season. The following year, he moved to Chongqing Lifan and in 2020 he assumed the reins of the Ecuador national team. Shortly after, he became engaged to Shenzhen and now returns home, also to his father's, Barcelona.
You can follow EL PAÍS DEPORTES in Facebook Y Twitter, or sign up here to receive our weekly newsletter.