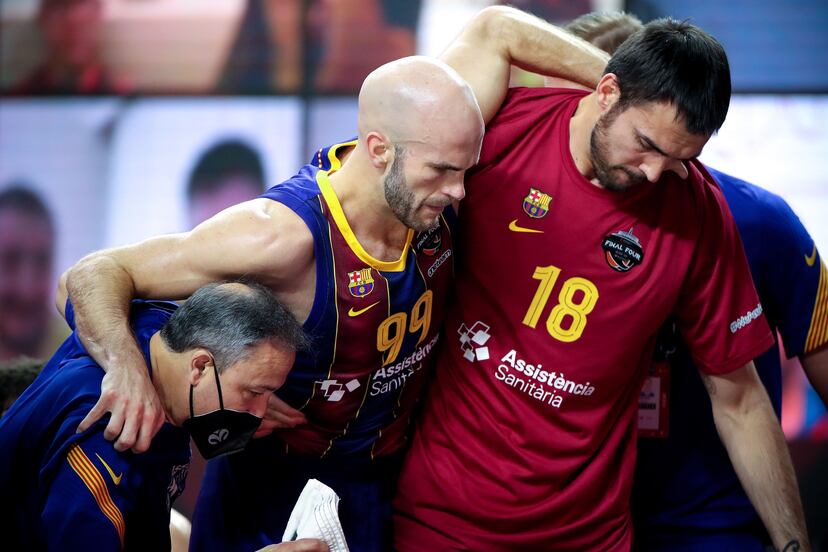 Sarunas Jasikevicius, after the victory against Milan, had to underline the obvious, that he is extremely happy with Barcelona's qualification for the Euroleague final. The Serbian coach's clarification was demanded for his insistence on repeating a warning: "With this defense, we will not have any option in the final." The coach, who won four European titles with three different teams in his time as a player, was upset by the 82 points his team received. This season he has received an average of 75. "We have survived after committing many mental errors especially in the third quarter, with one of the worst defenses of the season." He pondered that Anadolu Efes is a "great rival" and added that at Barça there are no transitional years: "A lot is always demanded".
Mirotic, Barça's top scorer of the match against Armani Milan with 21 points, will play his third final after the two he lost to Real Madrid. "I would not mind scoring zero points in this final, but winning it, because this is not about statistics, but it is a collective issue." "We suffered a lot in the third quarter, but despite going ten up and then ten down, we have managed to find our way," closed the Montenegrin power forward.
Heading into the final, Barcelona's main concern is Calathes' physical condition. The Greek guard suffered a sprained ankle with three minutes remaining in the match against Milan. He had to be helped by his teammates to leave the court. In addition to Calathes, Barça has Bolmaro and Westermann as bases. The French player has barely played in recent games. Jasikevicius has also placed Hanga at the point guard. One of the strongest points of Anadolu Efes is precisely that it has two very high-level point guards, the Serbian Micic and the American Larkin.
You can follow EL PAÍS DEPORTES in Facebook Y Twitter, or sign up here to receive our weekly newsletter.