On a night of good prospects for Madrid, a squad of Real cadets led by a vindictive Asensio and an unleashed Benzema fiercely struck down a tender Mallorca. There were healthy winks on all sides. From the titular Camavinga to the thriving Rodrygo and with festive footsteps for Miguel Gutiérrez, Blanco and Sergio Santos. And what to say about Asensio, who in the week that Ancelotti claimed to roll up his sleeves on the grass won the toast of the coach and the Bernabéu with three goals. Nothing folksy with his countryman, the Balearic, so nomadic, was the rattle that is demanded. For goals and bite. Talent never lost it, but his chest blows are remote. Ancelotti will have taken note. Asensio, it is assumed that too.
Much would have to be rewound to find a Madrid without Casemiro, Modric and Kroos – their eternal patricians on the central spine – in a duel with loot at stake. A sign that the night was for college kids, with two teams averaging 25 years. On one side Camavinga (18), first-time starter, Miguel Gutiérrez (20) and Vinicius (21) and Rodrygo (20) as fans at the ends. Luis García Plaza, bizarre, accepted the youthful ordain to appear at the Bernabéu with a debutant —Gayá (21), enlisted in Third Party— and a Babel trio of satellite projection in attack: the Japanese Kubo (20), the Korean Kang-in Lee (20) and the American Hoppe (20). A lush game that Mallorca paid for with a lot from the start. Two minutes later, Gayá, in his first heartbeat in First, made a control with the bunion. Above, the kid slipped. And to make matters worse, he did not shudder at just anyone, but at Benzema: 1-0, then seventh for the Frenchman, that if he was ever a cat today he hunts goals like a lion.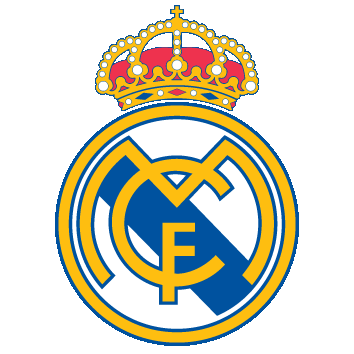 RMA
6
–
1
MLL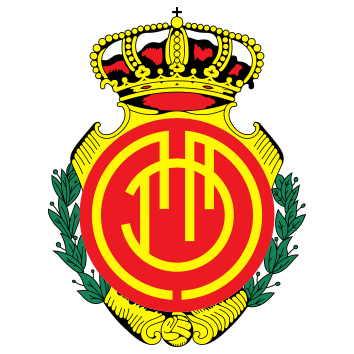 Real Madrid

Courtois, Alaba, Nacho (Sergio Santos, min. 79), Eder Militao, Miguel Gutierrez, Marco Asensio (Isco, min. 71), Eduardo Camavinga (Antonio Blanco, min. 59), Federico Valverde, Vinicius Junior, Rodrygo (Lucas Vázquez, min. 71) and Benzema (Jovic, min. 79)
Majorca

Manolo Reina, Brian, Joan Sastre, Josep Gaya (Jaume Costa, min. 58), Valjent, Aleix Febas (Antonio Sánchez, min. 58), Lago Junior (Jordi Mboula, min. 75), Battaglia, Take Kubo (Iddrisu Baba , min. 45), Lee Kang-In and Matthew Hoppe (Abdon Prats, min. 58)
Goals

1-0 min. 2: Benzema. 2-0 min. 23: Marco Asensio. 2-1 min. 24: Lee Kang-In. 3-1 min. 28: Marco Asensio. 4-1 min. 54: Marco Asensio. 5-1 min. 77: Benzema. 6-1 min. 83: Isco.
Referee

Javier Alberola Rojas
Yellow cards

Eduardo Camavinga (min. 46), Iddrisu Baba (min. 56) and Nacho (min. 66)
The Mallorca recruits noticed the shake. Repaired the team, with seven changes compared to the previous day, the group was everywhere. Especially in the trench, a trail of Ursulines. Asensio warned, so encouraged by his crib team, that he dared with a direct corner. Hoppe, the battering ram that was supposed to cover the first post, crumpled and Reina miraculously avoided another mess. Two visiting sets. One without defensive currency and one unruly on offense. Well that Madrid took advantage, which saw a slice.
Before Asensio reconciled with Asensio, people began examining Camavinga, anchored at Casemiro's ranch. From the French there were traces of its impact as a revulsive one. It was time to reel him from the start. No reproach. Many vector player. With bone to remove, skillful to avoid rivals by vigor or by those Zidanian roulettes that he lavishes so much and balanced to interpret what is convenient in each play. In Chamartín, a severe square, no matter how much the wind came in his favor, he was never seen to be grieved.
A shot to the amphitheater of Lago Júnior anticipated the 2-0. Vinicius, who also already has a top hat for the pass, leaked an assist for Rodrygo. Nobody arrested him at Mallorca, so the Brazilian could turn around without trouble, and give a service behind. Two rebounds later Asensio holed, this time nervous before the goal. Ancelotti gave him an observatory, nothing to screw the Mallorcan on a shore, where so many times he has seemed sedated, out of the loop. As a steering wheel, with a panorama in sight, another radar, another Asensio. At least this time. Another thing will be when as an interior you have to clench your jaw against opponents with more scythe. But this was his night. Even to avoid some unforeseen anguish, like the 2-1 sealed by Kang-in Lee after a stupendous excursion to Courtois closed with a coiled shot. So outstanding was the auction that it surpassed those oars that the Belgian goalkeeper has for his arms. Lee and Kubo – so far blazing kites in their career for the European elite – were short of optimism. The headliner was Asensio. A simple combination between Militão and Benzema led to it 3-1. Asensio guessed a walk in front of Reina and nailed her. Once again Mallorca was a victim of Mallorca. A strainer.
More information
Asensio: "I had to take advantage of the opportunity"
There was no truce after the break, which was reached with an involuntary header from Nacho to Hoppe that the visiting team unsuccessfully claimed as a penalty. Back, waiting for the emerging Asensio, it was Rodrygo's turn, more clinical than Vinicius, imprecise and somewhat confused tonight. Hesitant for Mallorca, Rodrygo headed towards Reina, with his marker without a chain. Benzema served the fourth, but the VAR tip made the referee see a previous foul by the Frenchman to Sastre. It was the same. Asensio still had an appetite. Among his cluster of virtues stands out an extraordinary hitting. A dry and dynamite left-foot from the half moon culminated his trilogy of the goal. A while later, Ancelotti, now in charge of his tutoring, gave him the applause of the staff when he was removed by Isco. Before, more youth. White (21) by Camavinga. And to finish off, already with the 5-1 signed by the predator Benzema, Sergio Santos (20), another from the La Fábrica fishing ground. It was all a Madrid youth feast. In such a stew that a year and a half later Isco even scored, at that time, along with Alaba and Courtois, the most senior on the field. An evening with a hymn: veterans and novices, with verses for everyone.
You can follow EL PAÍS DEPORTES in Facebook and Twitter, or sign up here to receive our weekly newsletter.