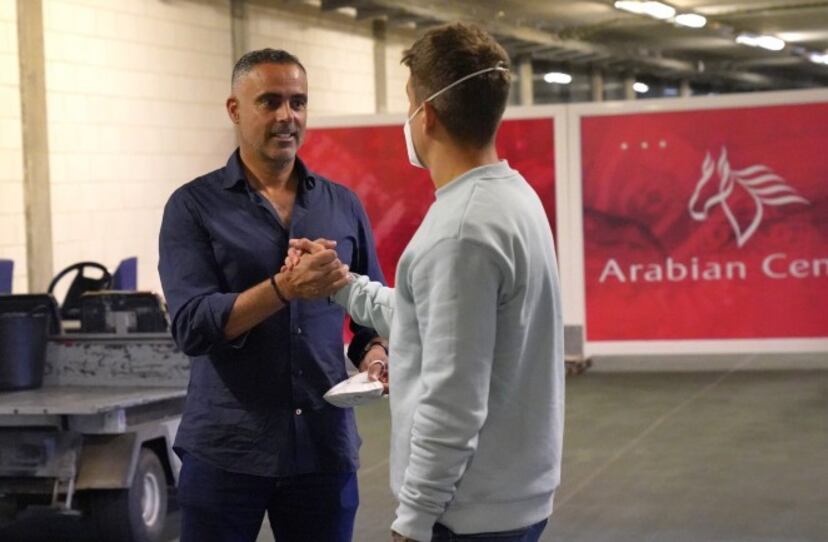 José Gomes is already history on the Almería bench. No coach has finished the season since the Andalusian club, in August 2019, became the property of Sheikh Turki Al-Sheikh. The Portuguese coach has been dismissed after Almería, a candidate for direct promotion according to their leaders, has only achieved one victory in the last eight games, with four in a row without winning (two defeats and two consecutive draws). Gomes had managed to have continuity on a very hot bench, through which up to five coaches passed in the past year, counting Gomes himself, who arrived on July 27, 2020 to prepare for the promotion tie to LaLiga Santander, where the Andalusian team fell against Girona in the semifinal. Óscar Fernández, Pedro Emanuel, Guti and Mario Silva were the trainers who preceded the Portuguese on the Almeria team bench.
Gomes leaves Almería in third place, six points behind Mallorca, in direct promotion positions, and far from the leader, Espanyol, 12 away and very close to celebrating their return to First with six days remaining. It is also true that there are seven points that separate Almería from seventh place (first out of the qualifiers for promotion), occupied by Girona, and that the team reached the quarterfinals of the Cup, where it was eliminated by the Seville. Almería, however, has lost momentum and shows signs of being somewhat stuck in the decisive stretch of the season, far from the initial goal of directly climbing to LaLiga Santander. The coach said goodbye to his players with an emotional talk. At the end of it, he received applause from the entire staff. The coach said goodbye with a statement in which he thanked the Almería fans and highlighted the merits of the team under his technical direction.
Gomes has led the Andalusian team in a total of 42 games, of which Almería won 22, drew seven and lost 13. Gomes has always kept Almería at least in positions that give the right to play the qualifying rounds for promotion to First Division. Gomes is the coach who has managed the most games as Turki Al-Sheikh's coach (42). Guti directed a total of 22; Pedro Emanuel, 14; Mario Silva, 7, and Óscar Fernández did not manage any official game. He was dismissed as soon as the new leading team arrived at Almería.
Ricardo Molina, in-house coach, took over the work of the Almeria team in the first team training session. The club is working on the incorporation of a new coach. A good number of names have come to the fore, such as Rubi, Djukic or Muñiz.
You can follow SPORTS in Facebook Y Twitter, or sign up here to receive our weekly newsletter.