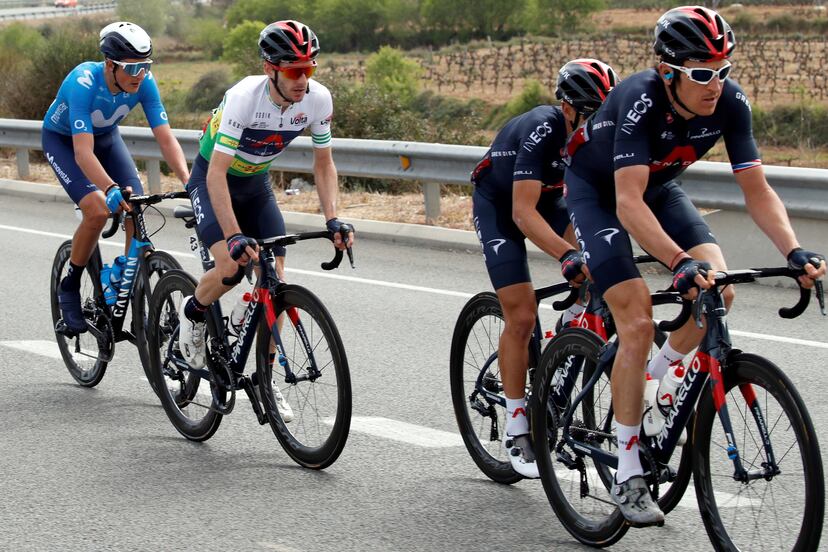 They were twin brothers, Adam and Simon Yates, who only needed to be happy to go out to train together, challenge each other, race, exhaust themselves together and the next day start over. At the age of 21, in 2014, together they decided at the beginning of their career not to sign for Sky, the British team par excellence, the team of Wiggins and Froome, but to go to Australia, to then Orica, then Mitchelton, now Bike Exchange.
And more than twins they looked like Siamese twins. They ran similar, spirited cyclists, as the Italians say, with sparkle, verve, brilliance, and fickle. Cyclists on steep slopes and not very high mountains. Over time, Simon took his abilities more seriously and stopped settling for just winning every now and then, depending on his humor, stages or minor classics. He worked his resistance, especially mental, and finished a year on the verge of winning the Giro, he fell two stages short and Froome, mercilessly, crushed him, and won a Vuelta. Adam was shadowed.
Eventually his Australian team ran out of money to pay both of them and one had to leave. This is how Adam ended up in the Ineos, former Sky, the team that wants everything, which has nothing to spare, except Froome, fired a year after his fall due to his minimal recovery and who participated in the Volta leading Israel: he finished almost one hour from the first, and that the hundredth Volta a Catalunya was dominated by a line-up in which Adam, the final winner after winning the queen stage of Vallter 2000, was clothed with a Tour winner (Thomas, third in the final general), a Giro winner (Carapaz), a time trial world champion (Dennis) and the Australian who is always close by (Porte, second). At 28 years old and in the team he rejected as a young man, away from his brother, Adam Yates, he finally found himself again. Within a week, in the Itzulia (Tour of the Basque Country) he will lead the team of stars again, with Carapaz, again, at his service and with the winner of the last Giro, Tao Geoghegan. And it will be a favorite again, because the stages of the great Basque event are also made for spirited cyclists …
The last stage was won, inevitably alone, by Belgian Thomas de Gendt, the artist of the great fugues, so fond of the Volta that he has won a stage five of the six times he has contested it. "It's a race made for me," said the 34-year-old Belgian uselessly. De Gendt won against the castle of Montjuïc, and on the slope that leads to its doors Alejandro Valverde, the most spirited, and the best, of the Spaniards, tried unsuccessfully to scratch a second bonus and advantage over Thomas, who does not know let. Valverde finished fourth, 14s off the podium.
You can follow SPORTS in Facebook and Twitter, or sign up here to receive our weekly newsletter.